Lower quality of coal can cause problems not only with combustion, but also at the stage of transport and feeding to the boiler.
Despite the tanks with almost vertical inclination of the walls, the physical properties of the fuel, i.e. humidity or the content of clay fractions, can cause many problems in the form of hanging and creating overhangs, significantly hindering the operation of the boiler.
Lead time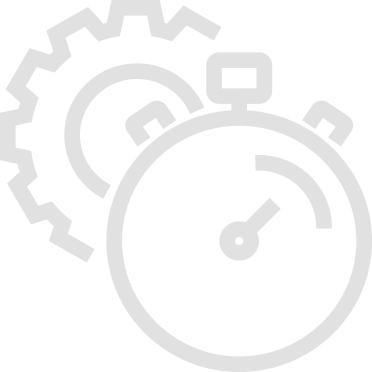 Originally, the installation of pulse nozzles was made on one of the 5 coal bunkers. It was a pilot installation made as part of a research project, and its technical implementation was completed in 2 weeks. The very quick effects of this installation brought specific decisions to expand the installation of pulse nozzles on the remaining containers. The entire project was completed within one year, and its continuous work causes the flow of material transfer, despite the increasingly worse fuel parameters.
Client problem
The problem was the sticking of the walls of the bunker, the formation of dead zones, problems with the discharge of material to the feeder and mills. The problem with the flow of coal through the bunkers was the reason for lowering the boiler power, interventional use of mazout and boiler shutdowns.
Challenges
An undoubted challenge was the assembly of the nozzles' pilot installation due to the prevailing conditions. The installation was built in the summer during the operation of the boiler and other storage tanks. The extremely high temperatures were unfavorable. However, even these conditions did not stop us from doing the job so well that we were asked to expand it.  
Installation of VA-51C and VA-60SS pulse nozzles,

Compressed air preparation and treatment installation,

Control cabinet based on Siemens Simatic S7 units with programmed 3 nozzle operation algorithms that control the time interval between the operation of the device





Pulse nozzles VA-51C
VA-60SS Pulse Nozzles
Fitting elements of the MPS-51C-TK2 series – elements with wear-resistant steel plate
Fitting elements of the MPS-60C-TK2 series – elements with wear-resistant steel plate
Control cabinets based on Siemens Simatic S7 controllers
What did we do as a part of the project?
The installation of the pulse nozzle was carried out by us comprehensively. Both mechanical and electrical part. We made holes in the containers, assembly elements with a wear-resistant plate and nozzles were placed. Compressed air collectors were pre-fabricated outside the facility, then connected and installed on site. We also made all electrical connections. Both between the nozzles and the cabinets, as well as the electrical connection of the control cabinets themselves. The created local control cabinets are responsible for controlling the operation of nozzles on individual tanks and counting the completed cycles.