Do you have a problem with the flow of bulk materials in tanks, chutes, chute pipes or other sections of the transport line?
The pulse nozzle system guarantees 100% free flow and fully efficient operation of technological lines.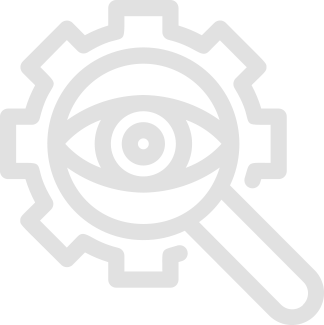 Order a free audit
Before you make a decision, we can perform an independent analysis of the bulk material properties and material flow tests on our laboratory stand. At the end, you will receive a report, materials and test recordings from us.
Ask for details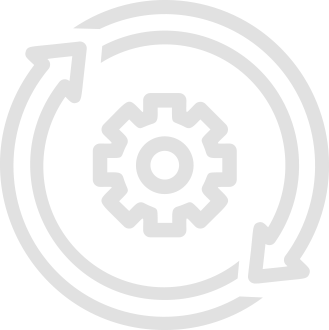 Test the system yourself
We offer for a fee the possibility to test the nozzle system at the client's target plant. If our solution will work out, the system stays in place. If not, you will only pay for the time of renting the devices for testing.
Ask for details
These devices are powered by compressed air. Their operation is controlled automatically within the designed and optimized system.
Each pulse nozzle generates a very powerful stream of compressed air (over 70 liters of air in 0.25 seconds). Each blast of air acts on the inner walls of the tank (360 degrees around the nozzle), tearing off the material accumulated on them. As a result, there is an called by us "air knife" phenomenon, which literally cuts off the particles of material remaining on the walls of the tank.
Tanks
Silos
Chutes
Drop pipes
Crushers
Dispensers
Feeders
Storage and material flow
Removes problems with residual and blocked bulk material. It also works in potentially explosive areas, which is confirmed by the ATEX certificate.

Clearing bottlenecks
The dynamic operation of the system guarantees a constant flow even in bottlenecks (crushers, chutes, dispensers or other technologies with variable geometry).

Effective cleaning
Thanks to the challenging and constant work, the nozzle system continuously cleans the inside of the tank or silo.

Neutralizing an explosive atmosphere
For materials with hazardous properties, we use pulse nozzles powered by inert gas which is released inside the technology. It inertizes the material and lowers the oxygen concentration, preventing fires.

Food storage
The NIH certificate confirms the safety and the possibility of using the nozzle system in food production.

Drying of the stored material
Bulk materials can accumulate on the walls of the tank when they are not completely dried. Cyclic air pulses support the drying process.
Investing in a nozzles pulse system is a process. We accompany our clients at every stage: from design, through implementation, to full support in proper maintenance.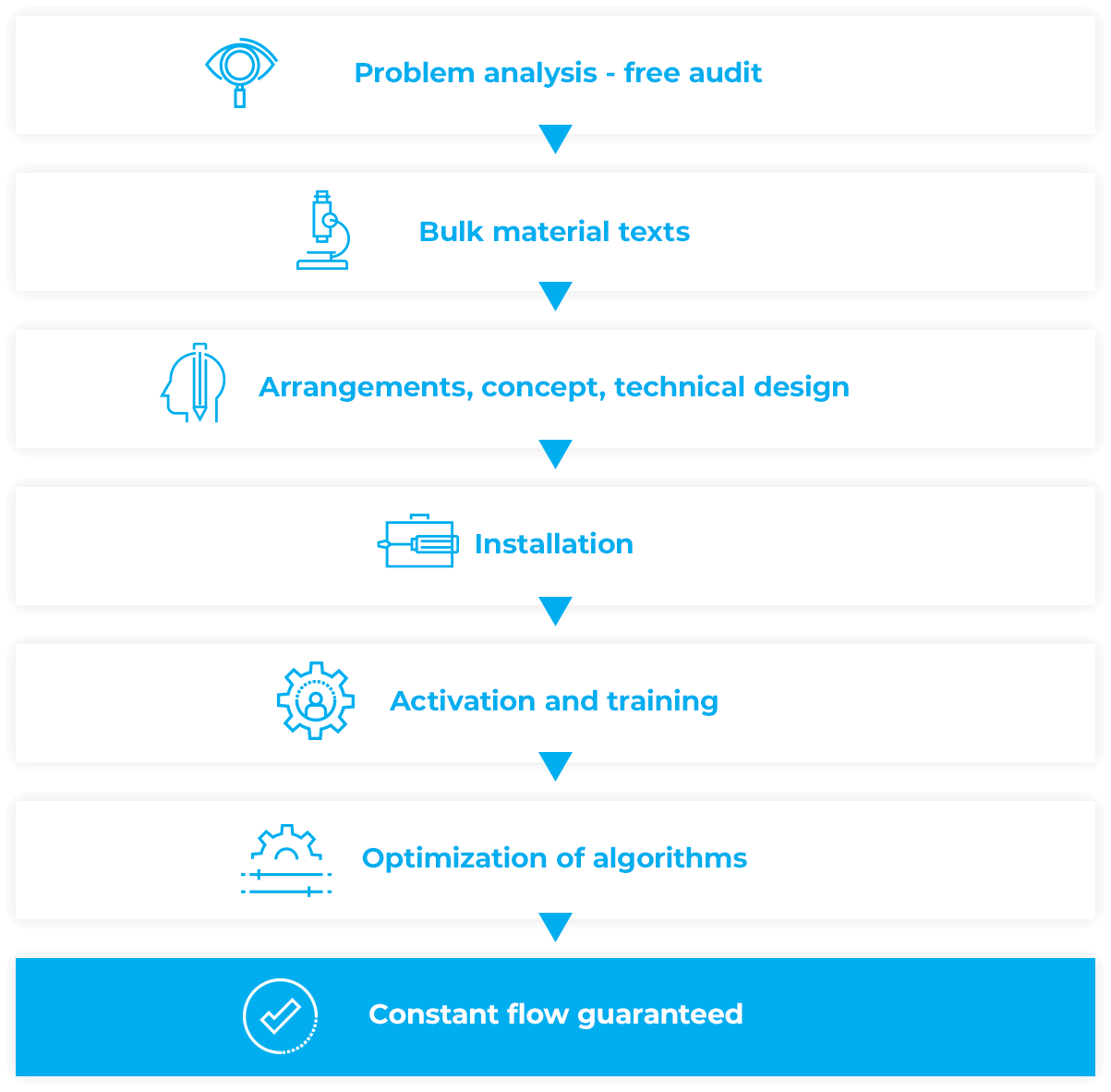 Thanks to ACOUSTICLEAN® acoustic blowers you will get:

Smooth installation operation without stoppage

Reducing the number of breaks for cleaning

Low operating and maintenance costs

Easy installation

Low investment costs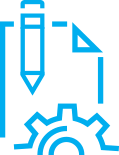 Complete service: design + installation
In the field of pulse nozzles, we closely cooperate with producers and distributors of the most effective solutions: Mosa Solution (Czech Republic), Control Concept (USA), Emerson ASCO, Siemens and Energopomiar.
Ask for details